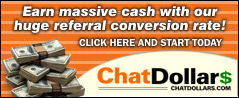 Making Internet Radio Work
by: Bennie Dingo



When I was 13 years old there was a movie that came out that literally changed my life. It was 1973 and the movie was American Graffitti. I quickly fell in love with the music and the 50's subculture and 30 some years later I still haven't shaken off that genre of music. As a kid I tuned into the local station KRLA in Pasadena, California, an oldies station at that time. While others were tuning into disco or Led Zeppelin I was perfectly content with Bill Haley & The Comets, Elvis and Carl Perkins and the list goes on and on. In the last decade the 1950s and early 1960s Rock and Roll was slowly fading away from the playlists of oldies radio stations. The oldies stations were now playing songs of the late 60's and 70's. In 1997 I was working with a small station down in Corpus Christi, Texas known as Palms Radio. They were kind enough to give me a 3 hour spot every Friday and Saturday night. There I played my obscure oldies and it was one of the first stations to stream radio online. The technology was new then and not many listeners could be found -- I think we had about 10 to 20 at the most at any one time. In 1998 - Rock-it Radio took over all the streaming from that facility and we started to grow into our own. We started an online listener's club letting people know of our playlists. We began to archive our shows to let people tune in around their schedule. And slowly but surely we increased our listenership and our number of knowledgeable DJ's. But with that came the additional costs. increased bandwidth, copyright fees, etc.

To meet the challenge I know many stations started the subscriptions method. Where you had to pay a fee to tune in. We never believed in that logic and thought it restrictive to many listeners. In 2004 we opened up the Rock-it Store, to help pay for the costs of our streaming. And let our listeners know that we want to stay commercial free and need your help to keep the music alive when you shop online please go to the Rock-it Store at: http://www.palmsradio.com/store.html

All of our DJ's are volunteers as our main goal is to keep the music alive and we do it for the love of the music. Many of the DJ's on Rock-it Radio do have wonderful radio careers themselves and were 'there' back in the 50's and 60's spinning the same vinyl they do today. You may wish to check out our DJ page at: http://www.palmsradio.com/bio.htm

Internet Radio is not much different than regular AM or FM radio in the business aspect. A successful station is one that plays music which is in demand. Rock-it Radio has been able to survive and thrive at times and has enjoyed a truly International flavor, with listeners tuning in over the internet from over 120 countries. While most oldies radio stations today are dropping the 1950's and early 1960's Doo Wop, Rockabilly and Rock and Roll format, Rock-it Radio continues to grow and fills in that small niche for listeners that still demand this music. And that is how we stay unique. Uniqueness is a key element in any successful internet station, or broadcasting as a whole for that matter! How are you going to make yourself known and better than the other guy? Many online broadcasters I think are making the mistake of sounding like everyone else! There are 5000 stations sounding just like the other! And they have to share the listenership of that music genre with 5000 other stations. Rock-it Radio succeeds in uniqueness just by playing the forgotten oldies Rock and Roll that most stations have forgotten. I know of a couple of other online radio stations that are also doing fairly well because they are playing to a special niche audience. One is an All Polka station and one is a Swamp Rock and Cajun music station, again these stations are doing well because..... it is playing to an audience that wants to hear them ... and the competition is minimal.

It is a constant labor of love but you get out of it what you put into it. If you would like to tune in to Rock-it Radio we invite you to do so at: http://www.rockitradio.net

And come join our Online Listener's club where we currently have over 4600 members Worldwide. Information is on the website.


About The Author

Bennie Dingo has been in Radio Broadcasting and marketing for over 25 years and was one of the first to dwelve into the internet as a broadcasting medium back in 1997. He currently runs Rock-it Radio an online Oldies station that keeps the music of the first decade of Rock and Roll alive.