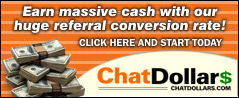 Green Day: Punk Rock Masters Taming Mainstream Radio Their Way
by: Dakota Caudilla



Before they got together as Green Day, Billie Joe Armstrong, Mike Dirnt and Tre Cool were merely three extraordinary hopefuls hoping and looking for their big break. The trio has no formal training and got their 'practice' from playing for free at punk clubs on Gilman Street in Berkeley, California. Out on the streets is where the 3 talented individuals got their big break – they turned from punk rock's most unlikely success story to a remarkable band with a series of chart-topping hits. Together, they sold more than 10 million albums and won a Grammy Award in the process. It's been a long journey for the trio who started out singing out in the streets.

Both Billie Joe Armstrong and Mike Dirnt were born in Rodeo, California in 1972 and have been fabulous childhood friends since the age of 10. At the age of 14, they carefully put together their first band, Sweet Children.

They recorded their first EP as Green Day, 1,000 hours, in 2 days flat and in the meantime, Dirnt graduated and Armstrong dropped out of high school. A local indie label "Lookout!" released Green Day's debut album – at this time, Green Day recorded the album with their first drummer, Al Sobrante. Al Sobrante soon quit the band. Dirnt and Armstrong found a friend in Tre Cool (Frank Edwin Wright III) who as been a drummer with "Lookout!" since the age of 12. Together, Armstrong, Dirnt and Cool released the group's second album, Kerplunk.

Green Day didn't burst into the entertainment scene without followers and fans. That's because Green Day, before the release of their albums, EARNED their following by driving their renovated bookmobile from coast to coast, crashing in their friends' places and organizing mini-concerts for their fans. When they reprised their debut, Dookie, Green Day already have a throng of fans and followers. To say the very least, Green Day made immaturity and malcontent cool all over again. Their songs on picking scabs, pyromania….won the hearts of followers and fans who can tune in to the content and felt the pain and stress in the songs. The re-release of 'Dookie' took the world by storm because they sold more than 10 million copies in the U.S. alone and they won a Grammy in 1994 for "Best Alternative Music Performance".

Green Day proves to critics that they are here to stay and refuse to be a one-hit (or even one-album wonders). With their next album, Insomniac, and in their latest album, Nimrod, they stayed steadfast to the punk philosophy. They maintain that being naughty is sometimes nice – even when you're married and have kids.

What makes the songs from Green Day so wildly popular is the fact it's easy for anyone to identify with the lyrics. They reintroduced anger and exuberance in a very offbeat and un-rhythmic sort of way. They have, what people will call, the finger-in-your-face attitudes. The sort of staying power Green Day has shown through their songs, it's not hard to imagine why we say that Green Day won't be making its way out of the scene any day soon – not today, not Green Day.

About The Author

By Dakota Caudilla. Journalist, and web site builder Dakota Caudilla lives in Texas. He is the owner and co-editor of http://www.all-green-day.info on which you will find a longer, more detailed version of this article.